4 tags
The Loud Hands Anthology's Tiny Print Has Been...
As many of you noticed, the print in the anthology was really small. Small enough that some of our contributors even had a hard time reading their own entries! Our first run of the Anthology came back from the printer with much tinier print than we intended. Somewhere along the line, our original formatting was disturbed. This means that we got misprints of the anthology in a tiny font size. ...
3 tags
On Amazon: Loud Hands: Autistic People, Speaking →
The Anthology is now up and available for purchase! Just in time for holiday giving, you can now head to Amazon to share Autistic voices with friends, family, community, or even just for yourself.  "Loud Hands: Autistic People, Speaking is a collection of essays written by and for Autistic people. Spanning from the dawn of the Neurodiversity movement to the blog posts of today, Loud Hands:...
4 tags
The Loud Hands Project's Anthology is coming to...
 Are you ready?
6 tags
Anthology News!
Pre-publication PDF copies of the anthology, Loud Hands: Autistic People, Speaking, are going out to the donors who pledged at the eligible levels. If you donated $50 or more, or if you donated $20, during our Indiegogo campaign, you will be receiving it. (Those who donated at the $35 level received ASAN membership but not the PDF.) To see the full list of perks and their corresponding...
6 tags
Anthology Table of Contents!
Foreword Historical Foundations Don't Mourn For Us Autism Network International: The Development Of A Community And Its Culture Critic Of The Dawn The Future (And The Past) Of Autism Advocacy, Or Why The ASA's Magazine, The Advocate, Wouldn't Publish This Piece Retrospective At The National Press Club (transcript) The Beginnings of Autistic Speaking Day Current Realities Loud Hands...
14 tags
Loud Hands Project Website || Sections Preview!
The Loud Hands Project is designed to serve as a library and celebration of autistic culture for the autistic community. The initial sections of content include: 101: This is a place people can go to find basic explanations of the social model of disability, neurodiversity, self advocacy, etc. It is structured around core vocabulary and concepts, and presented as an interactive concept map. This...
3 tags
Anthology Authors!
Launch date is coming soon! In the meantime, we are proud to reveal the names of the authors who will be featured! Jim Sinclair • Cal Montgomery • Ari Ne'eman • Corina Becker • Zoe Gross • Amanda Forrest Vivian • Julia Bascom • Bev Harp • Amy Sequenzia • Nick Walker • Steve Silberman • Paula Durbin-Westby • Kaijaii Gomez Wick • Amanda Baggs • Kassiane Sibley • Kimberly Gerry Tucker • Melanie...
3 tags
Loudhandsproject.com →
We aren't dead! The Loud Hands Project has been hard at work for the last few months. Over the last few months, we've collected and sorted through an overwhelming pile of submissions for our upcoming anthology, solicited additional contributions and begun to assemble the shape of the anthology, filmed at two of the Allies In Self Advocacy summits held by the Administration On...
1 tag
Watch
littlemissmutant: joey-andromeda: Lately I've been getting a lot of enjoyment from videos of people stimming, so I decided to make one of my own. The whole thing was filmed on naught but a webcam and an iPhone, and this was my first real attempt at video editing, so…yeah. Yay it's a stim video! Your loud hands are adorable
1 tag
We did it!
We did it! After 80 days, several interviews, too many tumblr posts, an ambitious blog carnival, hundreds of shared facebook updates and tweets, thousands of emails to families, friends, coworkers, and arch-nemeses, and a constant, concerted effort by the Autistic community to keep the momentum rolling and the energy building, fundraising for the Loud Hand Project's first anthology and website...
Autism Campus Inclusion Summer Institute →
3 tags
February Update
Loud Hands Project: February Update It's been a quiet but productive time for The Loud Hands Project since we passed our initial fundraising goal of $10,000 on January 14th, after just nineteen days. Since then, we've: -given interviews about the project for AWN's radio show (http://www.blogtalkradio.com/autism-womens-network/2012/02/03/the-loud-hands-project) and on Joyce...
2 tags
Third and final part of our Blogaround Recap!
First part here, second here. The blogaround is over, but every single post is worth revisiting! The final two posts of the blogaround were done by Twitchy Woman and Paula. Twitchy Woman talks about the tension between passing and living (see our call for video clips if you want to get involved there,) saying  So lately, as I've been becoming more and more "out" in various aspects of my life,...
Call for video clips
Call for video clips The Loud Hands Project, an initiative of the Autistic Self Advocacy Network, is planning a video which looks at the impact of passing and the demand to pass on Autistics who can or are forced to attempt to mask their autistic traits. We are also interested in exploring the impact on autistic people of being told that they don't "deserve" to qualify for a...
2 tags
A Query
If we sent our requests for people to film themselves stimming, enjoying an obsession, or simply moving autisticly through their life, would anyone send anything in?
3 tags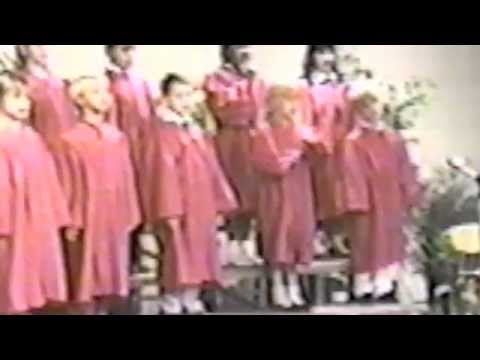 1 tag
Second Blogaround recap!
The Loud Hands Project Blogaround is still going strong, with some excellent posts this week. Before we begin, I should note that I forgot to provide a link to Lydia's post last week. My apologies. It's excellent, go read it!   And we're back. First, a different Lydia made a post about Autistic community and the value and promise of The Loud Hands Project. She says ...
Lydia has a post up! →
4 tags
Watch
youneedacat: Loud hands! Or loud hand, anyway. Was happening while trying to write, so filmed.
3 tags
Blogaround!
So I've completely dropped the ball on mentioning this, but The Loud Hands Project is currently taking a tour of the blogosphere, and some of the posts are phenomenal. We started over at Shift Journal, where a post was valiantly constructed by Mark when a migraine prevented me from forming sentences. Next up was Amanda, who says No matter what you do, please try and live with loud hands...
3 tags
chavisory asked: Is there a prospective deadline for submissions?
3 tags
Questions, answered
We've been getting a lot of questions since we announced that we met our initial goal. We thought we'd talk the time to answer some of them here. As a reminder, we do already have an FAQ, a page discussing our new fundraising goals, and a page for our submissions guidelines.  Q: Are we done? A: Nope! We're barely getting started! Our fundraising on indiegogo is still carrying...
2 tags
We did it!
After 19 days, The Loud Hands project not only met but surpassed out initial goal of $10,000!  Indiegogo is still encouraging us to fundraise for the remainder of our original campaign—until March 15th. We're not stopping now that we've built up some momentum! The blog tour is going strong, with Amanda and Savannah contributing some lovely posts.  You can see our goals and plans...
2 tags
We're over 90% of the way there!
The Loud Hands project has passed the $9000 mark! We have less than $1000 left to raise before we meet our original goal. Our goal is to make that before our first three weeks are up. SO. Now is the time to remind your friends, families, acquaintances, arch-rivals, and bitter enemies about The Loud Hands Project and make a donation! Spread the word! Let's do this!
3 tags
Week Two Report
It's time for our weekly check-in! Here's what we got up to in our second week: We raised another thousand dollars!  We passed 100 discrete donors! As of this writing, we've raised $7443 and received 117 donations. Wow! We've also had an active web presence this week. We were indiegogo's featured project on their twitter account on Sunday and in their newsletter...
2 tags
Check us out on the TASH blog! →
Julia Bascom is an autistic adult, writer, and the creator and project organizer of The Loud Hands Project. The Loud Hands Project is a new transmedia project of the Autistic Self Advocacy Network (ASAN), a 501(c)(3) nonprofit organization run by and for Autistic people, drawing on the principles of the cross-disability community to organize the Autistic community and advance our voices in the...
4 tags
Quick and easy signal-boost
We are indiegogo's featured campaign of the day on twitter! Please tweet @loud_hands and @indiegogo using the hashtag #loudhandsproject and tell them why the project matters to you! We're in need of a signal-boost, and this could provide that. 
4 tags
We have blog badges!
The Loud Hands Project now has blog badges available! They come in a small and an expanded size.  170x193 pixels 170x300 pixels    Not sure how to make a blog badge?  A blog badge is an image that is linked to a site. It doesn't have to go in your blog's side bar or anything like that. Some people put them in their forum signatures as well.  It is a good idea to upload images for blog...
Possible written submission for the the Loud Hands...
Possible written submission for the the Loud Hands Project Dear Julia I am a person on the Autistic Spectrum from the UK who would be very interested in writing an essay for the Loud Hands Project. I know this is possibly too early in the day to be asking but please can you tell me what would be the possible criteria for essays submitted to the project would be or when it would be announced? ...
3 tags
Week One Report
It's time for our weekly check-in! Here's a brief summary of what we did in just our very first week: In terms of fundraising: We raised over $3000 in our first 24 hours. We surpassed our halfway mark of $5000 after four days. We were a featured project on the indiegogo homepage. In our first 7 days, we made over $6000—$6223 at this writing. We have now received 88 discrete...
4 tags
Halfway there!
(Woooooah, livin' on a prayer……) (etc.) In the past four days, the following things have happened: -The Loud Hands Project has launched. -55 people have sent us a vote of confidence by funding us. -We've reached our halfway goal of $5000. -We've become a featured campaign on the indiegogo home page. This project is advancing beyond our wildest dreams. We are humbled and in...
My favorite part of the Loud Hands video
littlemissmutant: allies-person: And also a comment inspired by discussion of autistic relationships. I love the entire video, but my favorite part is of the two autistic people who were stimming together.  !  Neil and I do that all the time, and for me it was powerful to see that on screen, just as it was powerful to see one-person stims that strongly resemble my own. The experts say...
4 tags
Scripts!
We're received multiple requests from various people for scripts they might use when sharing the project around. Since this project is by and for Autistic people, we totally understand—the amount of scripting that's gone into the project itself already is pretty revealing. The only way the fundraising for this project can really succeed is via social media and word-of-mouth....
3 tags
Updates
We have an FAQ page now! We also have an Askbox and a Submissions page. Hit us up with any questions, concerns, support/fundraising/publicity opportunities, and suggestions you might have! So far, we've raised $3712 out of our $10,000 goal.  Most of that was raised on our first day. Today we've only raised about $400. It's really important that we keep up the momentum! ...
13 tags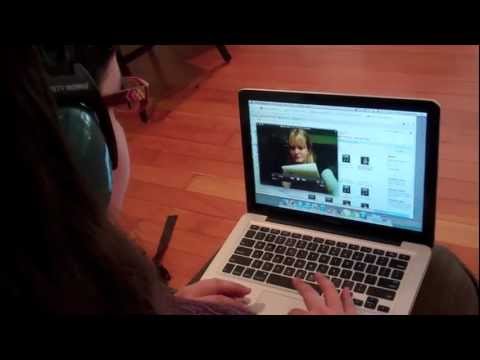 13 tags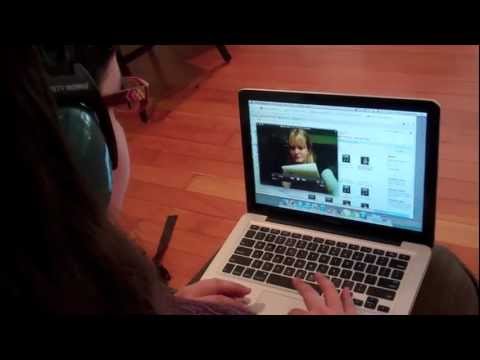 13 tags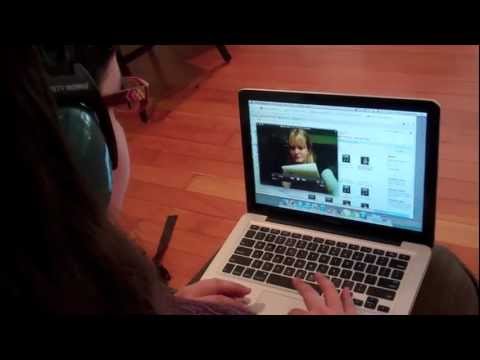 13 tags